What is Autogas?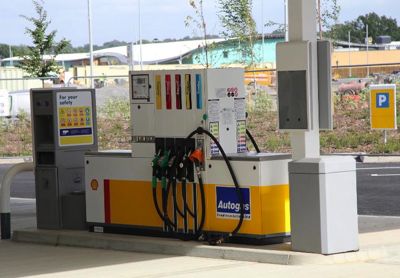 Autogas is the common name for liquefied petroleum gas (LPG) when it is used as a fuel for vehicles as well as in stationary applications such as generators. It is a mixture of propane and butane. It has all the same properties as the LPG used for domestic heating and commercial uses, but when used in vehicles will deliver an impressive performance level whilst offering significant savings on petrol engines.
---
Autogas is widely referred to as a "green" fuel, because it decreases exhaust emissions. In particular, it reduces CO2 emissions by around 35% compared to petrol. When placed under a small amount of pressure (7bar or 100Psi) it becomes a dense liquid, allowing large quantities of gas to be stored in a relatively small space.
Autogas is the third most popular automotive fuel in the world, with approximately 16 million of 600 million passenger cars powered using the fuel. However this only represents less than 3% of the total market share. Approximately half of all Autogas-fueled passenger vehicles are in the five largest markets (in ascending order): Turkey, South Korea, Poland, Italy, and Australia.
Commonly, Autogas is used in vehicles as part of a dual-fuel system alongside petrol. Vehicles are fitted with both petrol and LPG tanks. The great benefit of a dual fuel system is that when an Autogas filling station is not available, you can switch your vehicle back to petrol at the click of a button. Having two fuel tanks also allows you to increase the miles covered between filling up.
In the UK, LPG costs around 45% less per litre than petrol and diesel, usually resulting in annual savings of up to 40% in fuel costs.

Article Information

The information provided in this article is for guidance only. Safety precautions and instructions should be used at all times and if unsure always seek professional guidance. Camping-Gas.com cannot be held responsible for any information provided.