Budget Gas (Central and West)

Information
Budget Gas
Halesfield 21
Telford
Shropshire
TF7 4NX
General Telephone:01952 583908 Opening Hours 8:15 to 17:00 Monday to Friday
About Budget Gas (Central and West)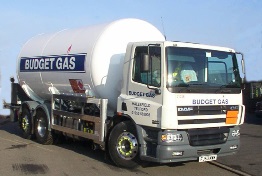 If you live in the West Midlands, Potteries, Welsh Borders or Wales being far from the mains does not mean having to go without the convenience and comfort of gas. We supply high grade propane and butane gas in cylinders or in bulk to homes, farms and industry. We give a comprehensive and expert LPG service. This extends from technical advice on system design to supplying and installing storage tanks and external equipment.
History of Budget Gas (Central and West)
Budget Gas can draw on over 30 years experience as an energy supplier. Owned by Calor Gas Ltd.