BP P.L.C.
1 St James's Square
London
Greater London
SW1Y 4PD
General Telephone:020 7496 4000 * Our lines are open from 9 am to 5 pm from Monday to Thursday and from 9 am to 4 pm on Friday.
Emergency Telephone: 0800-402402*
About BP Gas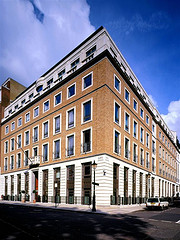 Although BP Gas steel bottles and cylinders are now discontinued and have been replaced by Flogas in the UK, BP remains at the forefront of Gas exploration and is one the most exciting companies in the Gas sector. . Please contact Flogas or Gaslight stockists for further information regarding refills of BP bottled gas.
History of BP Gas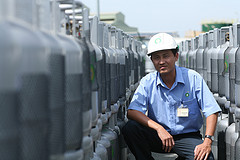 BP's origins date back to the founding of the Anglo-Persian Oil Company in 1909,and in 1954 became British Petroleum. In 2006 it introduced the 5kg & 10kg Gaslight bottles to the LPG market. In 2012 they sold their LPG business to DCC Energy, who now distribute their steel bottles and cylinders through the Flogas network and their ultra lightweight cylinders through Gaslight stockists.