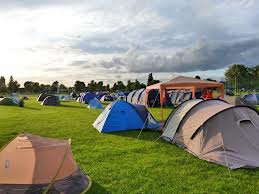 What is Camping Gas?
Camping gas is provided in a cylinder or bottle and is used when you are camping, caravanning, in a motorhome or simply cooking outdoors. It can also be used for portable heaters.
Camping gas is pressurized and the cylinder or bottle fits into different types of cookers and heaters providing cooking functionality or heating as required.
Camping gas appliances normally use LPG but you can buy appliances that run on other liquid fuels such as petrol, paraffin or methylated spirits.
Calor Gas supplies camping gas in 3.9 kg and 6 kg Calor Lite propane bottles and 4.5 kg and 7 kg butane bottles. The propane bottles are perfect for winter use as they only freeze when the temperature reaches -40º Celsius. They are also made of lightweight steel with plastic handles which means they are easy to handle and almost 50% lighter than standard propane cylinders. Calor Gas is only available in the UK.
Calor Gas camping products

| Product Image | Name |
| --- | --- |
| | Calor Gas 3.9kg Refillable Cylinder |
| | Calor Gas 6kg Refillable Cylinder |
| | Calor Gas 4.5kg refillable Cylinder |
| | Calor Gas 7kg Refillable Cylinder |
Coleman supplies disposable gas cartridges as well as liquid fuel. These products are ideal if you are backpacking and camping in a tent when space and weight are important considerations.
Common Suppliers of Camping Gas
There are many different suppliers of camping gas. Below are details of some of the most popular brands. For more specific information please click on their name.
Campingaz supplies 3 butane bottles: 901, 904 and 907. These are ideal for summer use or where space is at a premium. They also supply a range of disposable cartridges. Campingaz products are easily found abroad.
Campingaz camping products

| Product Image | Name |
| --- | --- |
| | Campingaz 907 refillable bottle / cylinder |
| | Campingaz 904 refillable bottle / cylinder |
| | Campingaz carry handle for 901, 904 & 907 |
Gaslow supplies 6 kg and 11 kg propane cylinders. These cylinders are fixed into the caravan or motorhome and are refilled at an Autogas pump or forecourt. The advantage of this system is that there is no need for you to remove and carry the refill, and Autogas is easily available throughout the UK and Europe.
Gaslow camping gas bottles

| Product Image | Name |
| --- | --- |
| | Gaslow 6kg Refillable |
| | Gaslow 11kg Refillable |
Gaslight supplies 5 kg and 10 kg Gas Light propane bottles. They are ideal for camping as their light weight makes them more portable. They are also semi-translucent which means you can easily see how much gas is inside, but they are only available in the UK.
Gaslight camping products

| Product Image | Name |
| --- | --- |
| | Gaslight 5kg refillable cylinder |
| | Gaslight 10kg refillable cylinder |
Liquid & Solid Fuels
Although not strictly camping gas, liquid fuels such as meths, petrol or paraffin are useful for lightweight camping and for use in conditions where the temperature makes them more favourable. Solid fuel tablets are also useful in these conditions. It is always advisable to consult your local camping shop for advice on which fuel is most suitable for your purpose. 
| Liquid Fuel | Solid Fuel |
| --- | --- |
| | Gelert Solid Fuel Tabs - These fuel tablets are compact & lightweight, they are ideal for camping & backpacking. |
Piercable Cartridges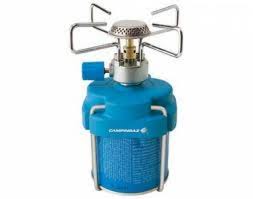 These cartridges are used for cookers, heaters and lights. Although the appliances are no longer manufactured there are so many appliances in use that demand for this cartridge is very high. Appliances now have provision for a self sealing cartridge for safety reasons as well as convenience. The piercable cartridges are placed within the holding bars of the appliance and the unit is screwed downwards thus piercing the cartridge. The cartridge can only be removed from the appliance when it is empty. Most of the piercable cartridges are 9cm high and have a diameter of 9cm.
The blue section including the holding bars are held in one hand while the silver head is screwed into the blue section with the knob in the 'off' position.
Self seal cartridges
These cartridges are a replacement for the piercable type of cartridge. The self seal cartridges are available in larger more economical sizes whereas the piercable cartridges have to be a certain size to fit the old appliances. These self seal cartridges have the flexibility to be used on more than one appliance before becoming empty
Cartridges for foldaway stoves
These cartridges are used in modern foldaway gas cookers and for use with gas lighters and catering blow torches
Lightweight gas bottles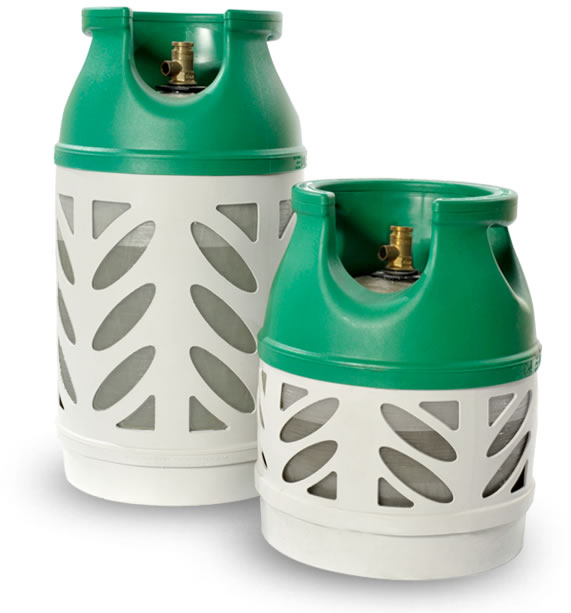 There are 3 main gas bottles where lighter weight is a priority
The first category is the 3 Campingaz Butane bottles which are also available in most countries throughout the world .and are shown below. Although the gas is relatively expensive, the availability factor makes them a popular choice. Each bottle uses CG6 regulator
The second category is the 5kg MacGas Gaslight bottle which weighs only 8.7kg in total ( gas weight 5kg and empty bottle weight 3.7kg)

There is also a 10kg version which is ideal for use in the garden for lighting, heating and cooking. These bottles are only available in the UK. Each bottles uses CG1 regulator
The third category is the 6kg Calorlite bottle which is only available in the UK and has a total weight of 10.52 kg (6kg of gas with the empty bottle of 4.52kg) Uses CG2 regulator.
Traditional steel gas bottles
The main group of traditional steel bottles are the 3.9kg & 6kg propane and the 4.5kg & 7kg butane. The same ranges of bottles are commonly used on boats.
On board refillable cylinders
These are gas cylinders that are fixed into the caravan or motorhome and are refilled at an Autogas pump or forecourt. There are two main suppliers of these cylinders. The advantages are that it is unnecessary to carry refills and that Autogas is widely available in Europe.
Gaslow supplies 6 kg and 11 kg propane cylinders

Safefill

Safefill supplies a 15kg cylinder